There's a significant shift in the way financial planning is shaping up in 2019. Keeping the digital future in mind, financial planners are in search of more data-driven & efficient tools to offer more value to their clients. Let's have a look at some factors that are influencing the financial planning sector in 2019:
New technology adoption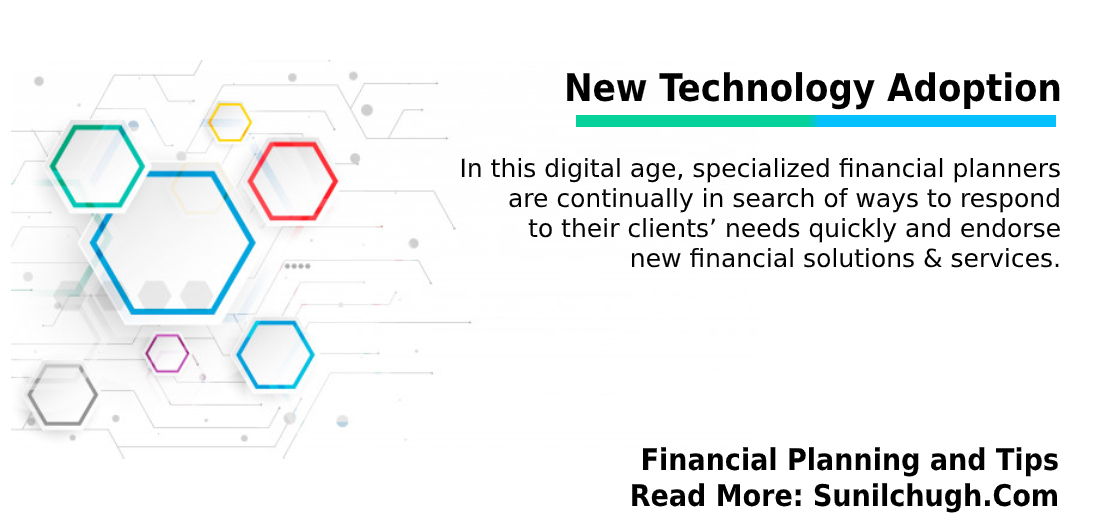 In this digital age, specialized financial planners are continually in search of ways to respond to their clients' needs quickly and endorse new financial solutions & services.
Besides that, the younger consumers are tech-savvy & extremely responsive to the digital mediums. These consumers expect their financial planners to be equally technology-friendly and incorporate these advanced technologies in their service offerings. Early adoption and adaptability have become key for financial planners when it comes to technology and the use of it in their service offerings.
Technology is playing a key role in automating manual processes and analyzing patterns to offer intelligence. Financial Planners are using technology to enhance their service offerings and offer custom solutions based on each client's unique needs. With technology, they are able to keep a better track of their client's financial behavior to curate a plan that allows them to lead their lifestyle while maintaining a healthy financial outlook.
Increased focal point on the client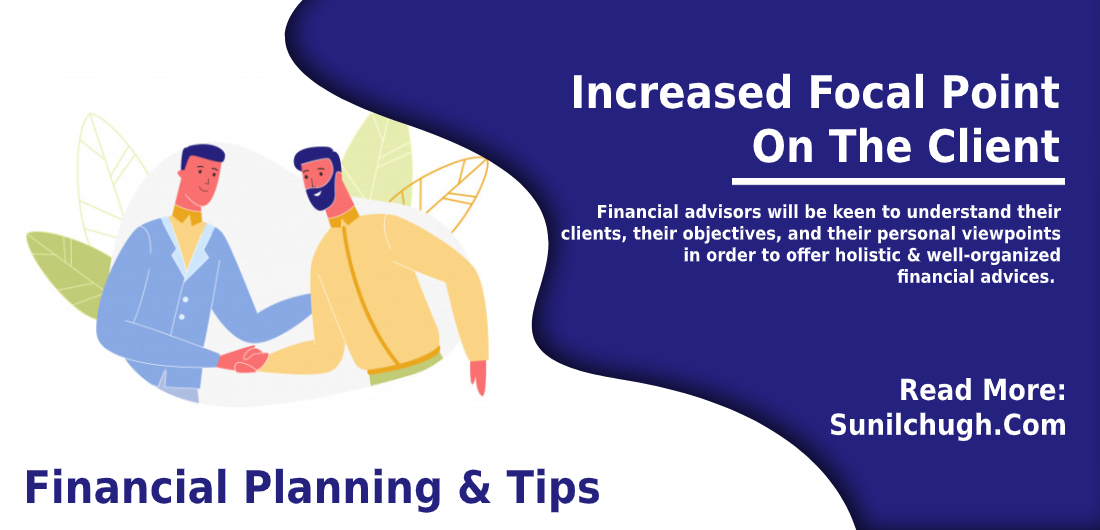 It is not always about money in financial planning. Developing a trust factor is crucial in financial planning which will always remain in trend. You'll see financial management firms go beyond the typical assets & liabilities approach and put up a deeper bonding with their clients to offer added value. Financial advisors will be keen to understand their clients, their objectives, and their personal viewpoints in order to offer holistic & well-organized financial advice.
Rise in Demand for Financial Planners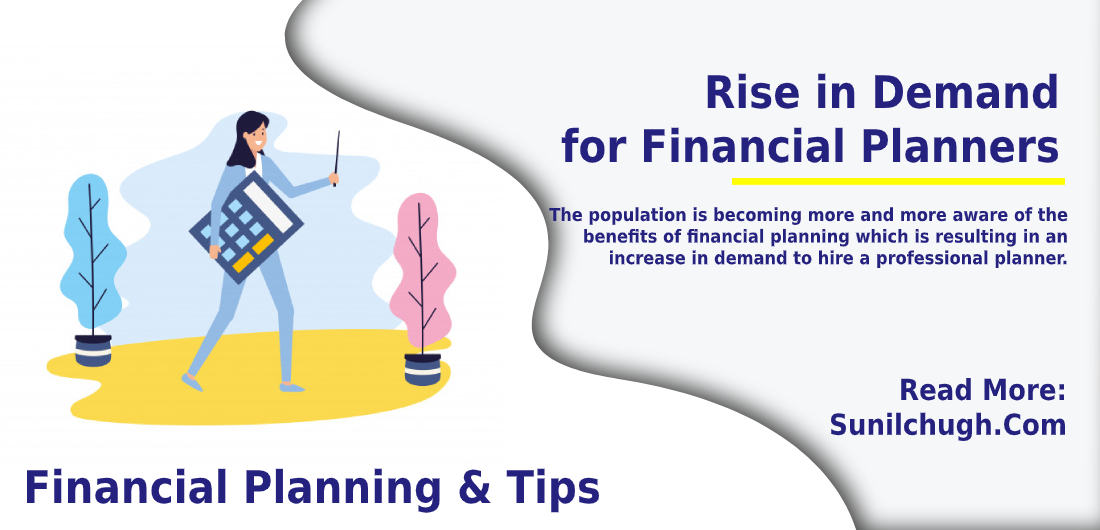 The population is becoming more and more aware of the benefits of financial planning which is resulting in an increase in demand to hire a professional planner. Generation Y is getting frequently educated on why financial planning matters. They are also getting guidance from their family and loved ones on how to secure their financial future. On the other hand, a section of the population is getting aged. As they approach or are in retirement, they are looking for financial planners to manage their accumulation over the years. With regular update on regulations regarding retirement planning, a professional planner is able to make an informed objective recommendation.
Despite an impulsive economic environment as of late, clients' trust in their primary financial planner & money management firm is expected to increase significantly through2020.
Sunil Chugh is a Certified Financial Planner in Mississauga helping individuals, families, and businesses with their financial planning needs.